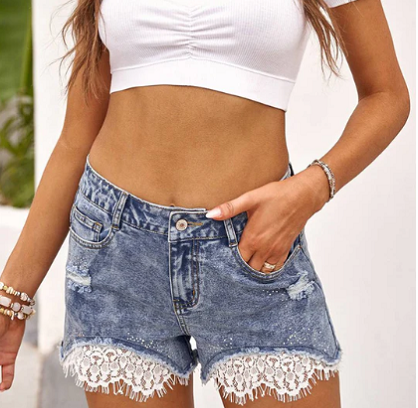 Tired of Regular Denim Shorts? Why Not give These Babies a Short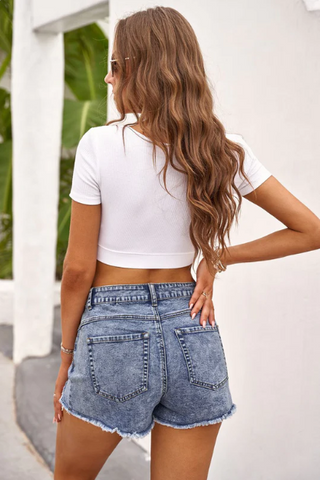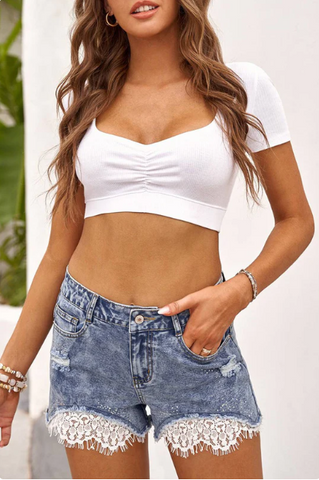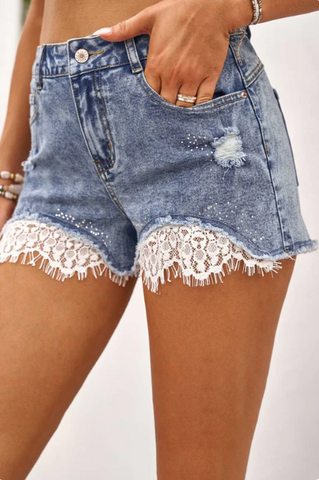 It is hard to find the right words to describe these incredible women's laced denim shorts, because they are so amazing! These are the denim shorts that you need when you want to make a stunning first impression. Because they are made from a superior stretchy denim, they are able to give you an instant butt-lifting effect.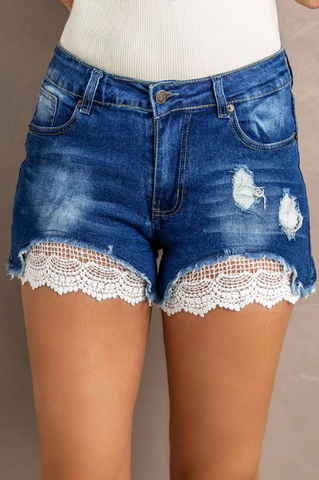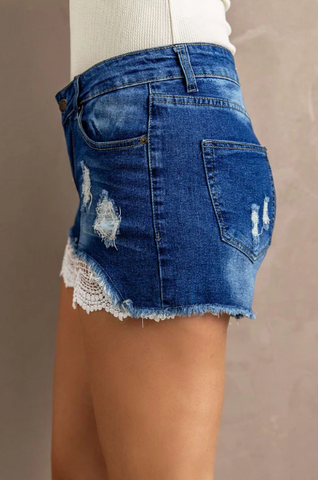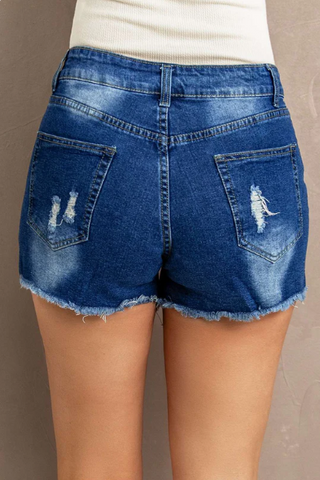 The front sides of each leg are slit, and are elaborately filled with lace in elegant pure white. This delivers a feminine, yet edgy look that will 100% make sure that you get noticed from the crowd. These denim shorts are A line shaped, so it leaves enough space for your legs to move without any discomfort. They feature four practical big pockets in total, which include two pockets in front and two hip pockets.