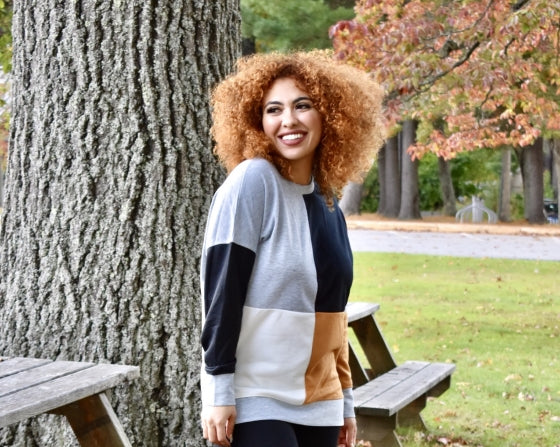 The 6 Best Long-Sleeve T-Shirts of 2022 for Everyday Dressing
Long-sleeve T-shirts aren't a revolutionary piece of clothing, but the right one can make or break your entire outfit, depending on what you want to achieve. These versatile wardrobe staples come in a variety of styles, including fitted, oversized, smooth, ribbed, thermal, and lightweight. Whatever you want.
Although no single shirt can have it all, we spoke with fashion experts and scoured the internet for the best options in this category. Believe us when we say you'll want to buy several of these in different colors. 
It takes a lot of willpower not to order this long sleeve shirt in every color — it's baggy in all the right places but incredibly cute, made from a breathable fabric with a little stretch, and a genuine "boyfriend" shirt that you can actually share with the men in your life — it's everything we want. Just keep in mind that the neckline may be too high for some. Aside from that, it comes in a variety of sizes and nine neutral tones, ready to throw on over your best cool-girl look yet.
The Roswear RUFFLE SLIM-FIT LONG SLEEVE shirt couldn't be named more aptly. With a fit that is neither oversized nor body-skimming, it can be worn loosely over your favorite leggings or tucked into a pair of skinny jeans. We love that it has so many items in sizes XS to 2X, making it more size-inclusive than pretty much any other affordable label. However, the brand does not list any of this shirt's sustainability credentials, which is unfortunately common with lower-priced items.
Staying stylish when it's cold outside can be difficult, which is why we love following a winter outfit formula. A thermal RIB KNIT BUTTONED LONG SLEEVE is ideal for these occasions because you can throw it on with your favorite pair of jeans and a big coat and look instantly put-together. It's made of soft fleece that's not too thick but still allows for movement, and it has a relaxed fit that allows you to layer it or wear it on its own. However, you must take proper care of it by only washing it cold and never putting it in the dryer, which may cause it to shrink.
Roswear delivers on the stretchy rib fabric front, which we prefer. This is a solid basic designed for those with a smaller bust. It is available in discreet black-and-white options, allowing you to experiment with your bottoms. Because of the tight fit, this T-shirt will easily tuck into a high-waisted skirt or pants. Despite the fact that sizing appears to vary from colorway to colorway, customers who purchased the correct size love the design and super soft cotton on this shirt.
In the form of a poster, as there are a lot of people in the world. There are a lot of people in the world. If you're looking for the perfect one, Roswear's BLACK CAMO CONTRAST LONG SLEEVE TOP could be the answer. It has a snug fit that allows for easy tucking into your bottoms, and the material is extremely soft. You'll want to collect it in every color.
This design, which falls somewhere between a long-sleeve tee and a sweatshirt, is ideal if you like the oversized look but want a little more definition, which the cute gathered cuffs provide. It will also help you navigate seasonal transitions with ease. "This oversized long-sleeved tee from Roswear is fantastic for late summer and early winter," says a real customer, "It's made of organic cotton and is breathable, so it's comfortable for a cool summer evening but also ideal for layering when the weather cools down." It comes in a nice selection of basic colors but no fun brights — though we do like the baby blue nautical stripe option.