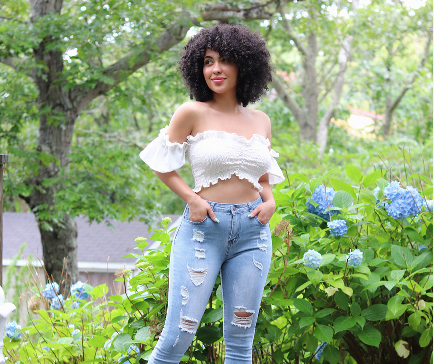 Roswear High Rise Ultra Stretchy Ripped Denim Jeans
The jeans are made of deliberately selected exotic fabrics. The 97% superb cotton of which brings you super comfy experience, while the 3% spandex provides visible effects on hip lift by naked eyes.
Symmetry is perfect but boring, our designers put thinking and creation into every single ripped part of the jeans to make the design asymmetric in a harmonious way.   
Wrapped in this breathable stretchy fabric, you can run, you can jump, you can raise one of your legs off the floor. Basically you are free to do whatever you want to do in any positions!