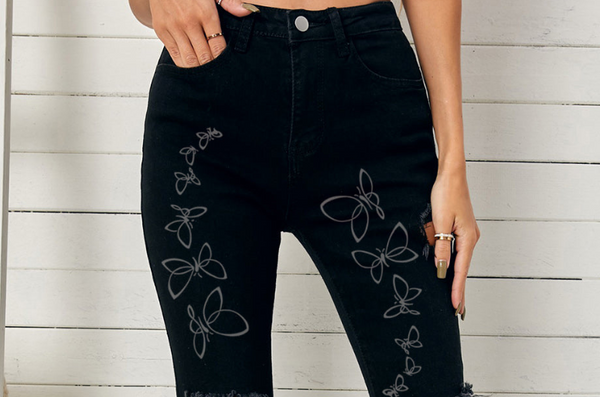 Best of Summer Flared Jeans This Year. Floral Patchwork & Butterfly Print
Letting a clump of sunflowers bloom on your knees, Roswear is full of brave,  bold, and creative personalities. Your summer closet's not complete without these Roswear patchwork jeans.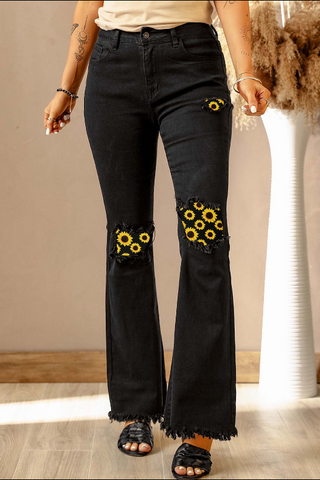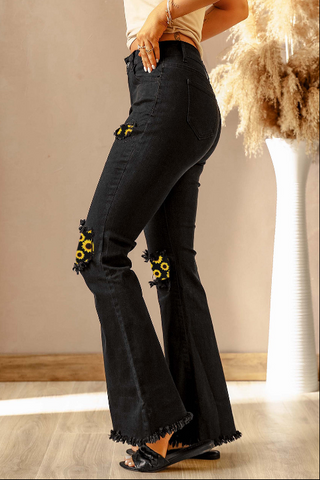 If you are a big fan of ripped jeans and keen to try the novel sunflower print for the upcoming summer, then these jeans with sunflower & kitty print are your first choice. With the cute and playful print, these jeans are absolutely going to be a head turner.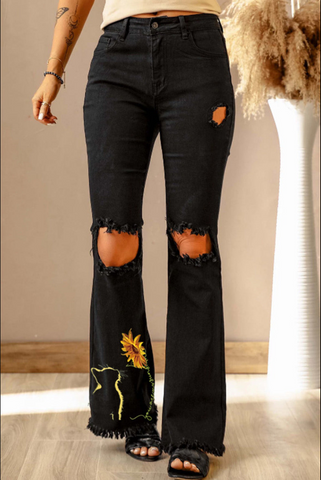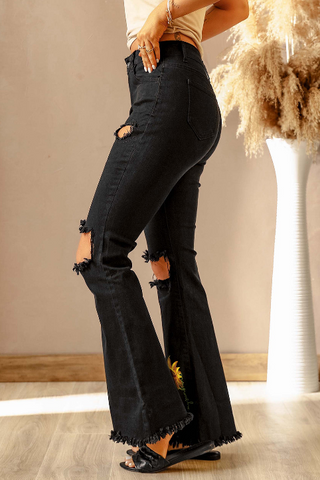 Low key but dainty. These butterfly print ripped flared jeans are surprisingly a good match with tank tops or ruffled blouses to maximize its beauty.