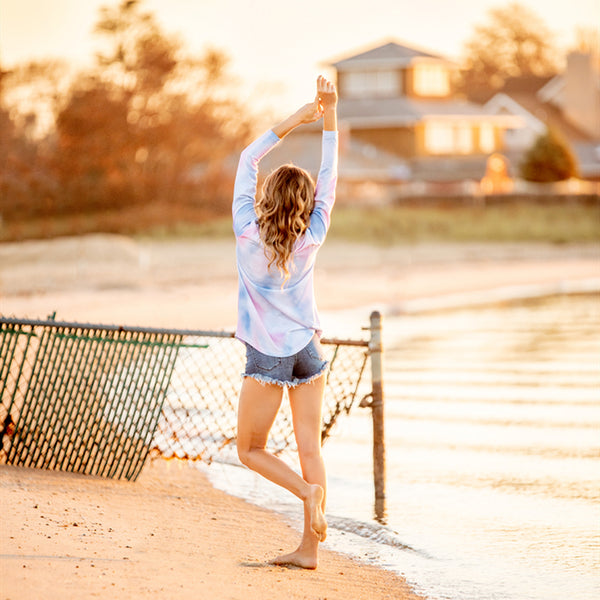 Add A Dose of Casual Yet Chic Style to Your Autumn Lineup
Two tone design inspired by early Autumn, with the mix color for delicate print, we luckily redefined the concept of tie dye for new season collection.
The cross straps at the neckline offer the T-Shirt a unique design, it constructs the idea of specific flavors——sexy but elegant.
Crafted from stretchy fabric, soft touch and hugs the women body for various figure.
If you are a go-with-how-I-feel girl and love to be spontaneous, buy it now, it's here for you!